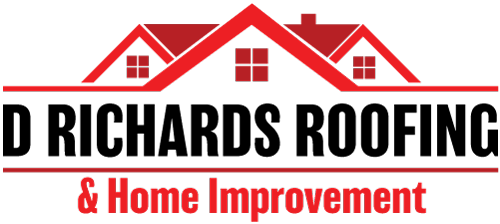 Need a new roof or roof repair in Shropshire?
D Richards Roofing is your local roof specialist in Telford and Shrewsbury.
Need a new roof or roof repair in Shropshire?
D Richards Roofing is your local roof specialist in Shrewsbury & Telford.
With over 20 years of experience between our team, D Richards Roofing is ready to provide your quality roofing solution. Our roofing service is a complete service, from the initial estimation to the stunning end product.

Working with tiled, slate, felt, fibreglass and rubber roofing, we're able to offer a high standard of work at competitive prices. Whether you need a new roof fitting or general roof repair, we can help.
Our other services include general home improvements, covering everything from fitting new fascias to repairing guttering. Using products such as PVCu guttering, we're able to provide a quality alternative that won't break the bank. Exterior home improvements in particular are important for your home, looking great while offering a practical benefit.

We can even strip your old roofing and bring in modern roof systems such as dry verge or dry capping to provide a clean, low maintenance alternative.

We're a small family business with the expertise to take on any job, big or small. Our previous work includes both domestic and commercial projects, using a variety of materials and roofing systems.
We can also perform garage conversions, providing your home with more value and space.
If you're in need of a new roof or exterior home improvements, you can get a completely free, no-obligation quote from us today.
From spot-fixing your roof to complete roof refitting in Telford and Shrewsbury
We understand that your roof is an investment.
As one of the most important parts of your home, it's vital that it is properly fitted and maintained.
At D Richards Roofing, we can offer everything from emergency roof repair to fixing roof leaks, complete roof renovation and even just stripping your old roof. Our specialists have years of experience in working with many different types of roofing, ensuring you're left with the peace of mind that the job will be done correctly.

We're able to work with any kind of roof, from tiled and slate roofing to felt and flat roofing, we've done it all.

Our team always aim to provide expert advice on your roofing requirements including price, materials and length of work. We're dedicated to transparency at each step of the process.
All of our roofing work carries a guarantee, ensuring you complete peace of mind.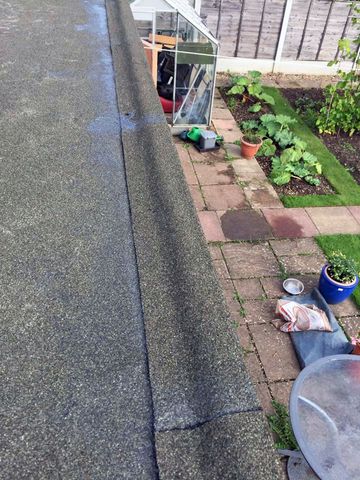 Follow us on Facebook
From spot-fixing to complete roof installations.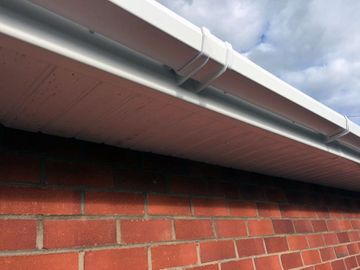 Complete exterior home improvements.
Guttering, fascias and soffits are another area of your roof that can often be overlooked.
It's important to ensure that these aspects of your roof are being maintained, so that they're running functionally and helping curb the chances of further repairs down the road.

From low maintenance uPVC guttering to quality fascias and soffits, we're able to provide home
improvements that are attractive and practical.
Speak to us today about your home's guttering, fascias and soffits.
Check out our most recent work